World Pay
1. To accept payments using WorldPay, you will need a WorldPay online account, activated for live payments.
2. Login to your WorldPay online account at https://online.worldpay.com/login
3. Ensure that your account is set to Live. Alternatively, you can set to Test if you would first like to test payments.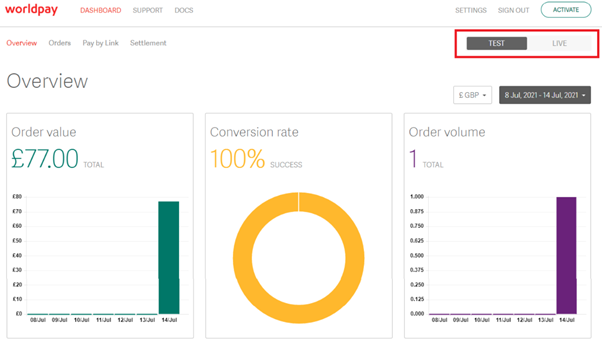 4. Next, you will need to input your API credentials into Xperios. Head to Settings at the top bar and proceed to API Keys. Here you will find your Service key(1) and Client key(2).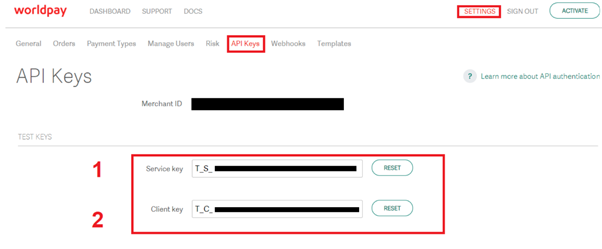 5. You will need to input these into Xperios under your Payment Configuration settings. To do this open Xperios and go to system configuration which is under the organisation heading of settings. Then go to the payments tab and use the edit icon to enter edit mode. Then select World Pay, and you will see the screen shown below. Enter the client key, and service key.

6. You have now successfully setup WorldPay online to take payments.