Reschedule
The Reschedule tab is where teachers can make changes to the date and time of a future lesson.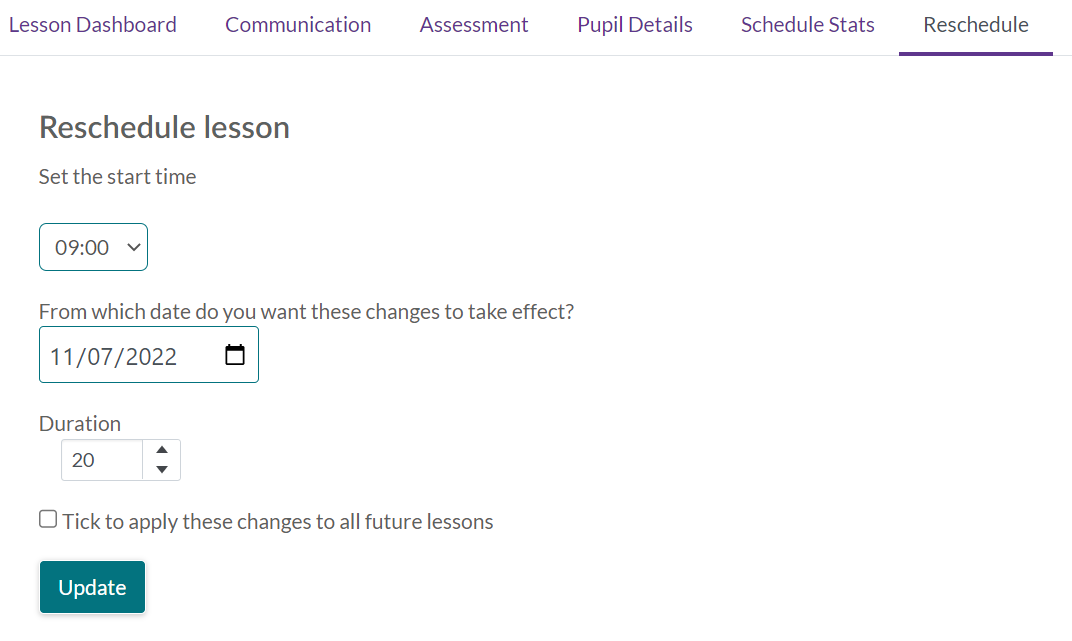 The time of the future session can be updated.
The Teacher can also state from which date the changes are to take affect.
The duration will default to the current duration for the activity.
The teacher can also indicate if all future lessons should be updated to the changed details by ticking the box.
Finally the teacher can click Update.